[Zenith News=Byeon Jin Hee/EN by Jasmin Kang] The movie 'Brother' main character poster has been released.
'Brother' is a bromance comedy about an ex-con big brother and a national team member younger brother starting to live together. They become roommate because of an accident of Do Gyeong Soo, and Jo Jeong Seok keeps trying to cheat on him for his money.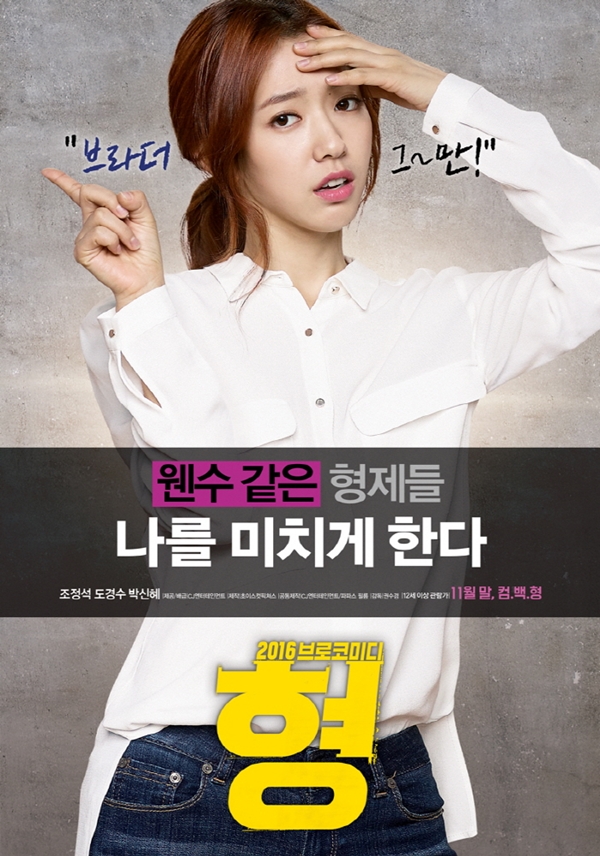 Park Shin Hye took a role of a coach of the national Judo team who gets involved between the brothers.
'Brother' will be released at the end of November.
Photo=CJ Entertainment
bjh123@zenithnews.com